Jenner
Lenght: 35 min.
Medium: live cinema
Format: original format > super8, photographie, found footage / Screening format: Two Channel Video 1280 x 720
Sound: electric guitar and live electronics, voice recordings
Produced by Valentina Besegher e Alessandro Massobrio
Co-Produced by Labor Neunzehn
Year: 2016
Synopsis
Jenner is an ongoing live cinema informed by archival research, super 8 film footage, photography, scratch and dust, voice recordings, noise guitar, space echo. A process that was born from the necessity of finding a new form of contact with own familiar history after a loss and develops by deconstructing the hidden links between a personal past and the sociopolitical environment at the beginning of the consumer society.

---
Al 6° piano di Viale Jenner l'infanzia scorreva vivace.
Prima di allora

Due giovani si erano incontrati, aiutati, amati.
L'auto li portava lontano da casa e ogni volta si fermava tra momenti casuali, tra amici.

Una bambina, un cane, un auto e un'altra bambina.
I due giovani si sento adulti ma
una nonna come una prima donna
una mamma come una vergine
un padre come il fascino che sprigiona dopo la sua morte

odora di parquet, sughero e vimini.

Al 6° piano di Viale Jenner la mia infanzia scorreva vivace.
La sagoma di Superman appesa nella mia cameretta mi faceva arrossire.
Non arrivavo a niente, neanche al 4° cassetto.
Ma con la sedia ero pronta ad arrivare alla gabbia dei bengalini quando il temporale li uccise.
Gli occhi erano rossi e galleggiavano in una zuppa di miglio e acqua.

una bambina non voleva stare più insieme all'altra.
una bambina sentiva di più dell'altra
e la sua infanzia scorreva insieme alle sua valigetta del pronto soccorso.

Un'altalena ci tiene finalmente vicine a due velocità incostanti.
---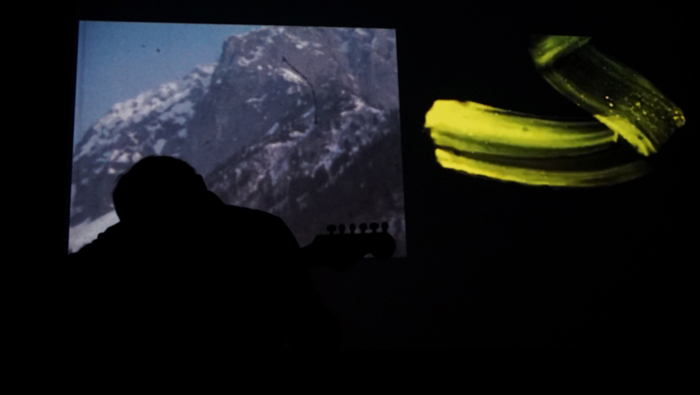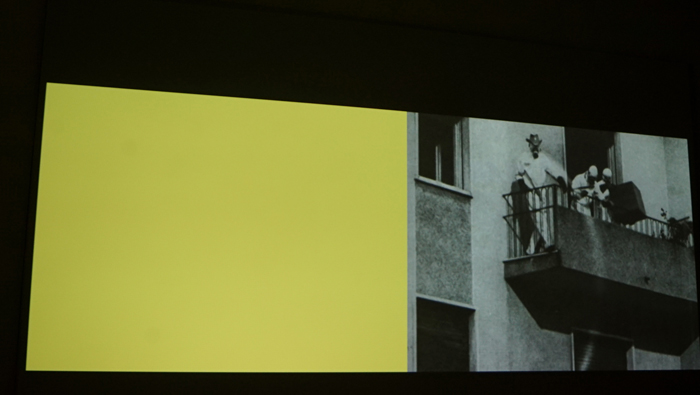 ---
Performances
- Isadora Werkstatt, festival curated by Mark Coniglio - 27th July 2016 - Ufer Studio, Berlin
- Scope - Spektrum, Berlin - 2016